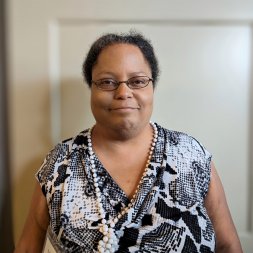 For many, the tax season can be a time of stress and confusion. But for Melissa, Community Tax Aid has been a guiding light, providing invaluable assistance for an impressive 24 years.
What makes CTA special to Melissa isn't just the free service, but the reliability that comes with it. Year after year, she has found consistency and dependability in their offerings, making each tax season smoother than the last. She appreciates the evolution from waiting in lines to the more organized approach of scheduled appointments.
At the heart of CTA's operations are its volunteers. These individuals, armed with expertise in tax regulations, provide service with professionalism. More than that, their caring approach makes clients like Melissa feel genuinely appreciated and valued. Every interaction, and every query answered, has been a testament to their dedication.
Beyond the numbers and forms, Melissa emphasizes the sense of dignity and respect she's garnered through CTA's support. The organization isn't just about tax assistance; it's about empowering individuals, and providing a foundation of trust and reliability.
To sum up her experience, Melissa sees CTA as more than just a tax aid service. To her, it represents a community that offers guidance, support, and empowerment. With 24 years of trust built, she looks forward to many more years of collaboration and is hopeful that CTA will continue to support countless others in the community.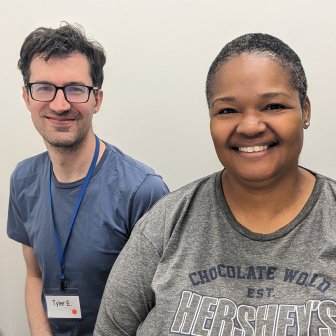 In the vibrant heart of DC, at MLK Library Tamika stands as a testament to resilience and passion. With a flair for baking, from delicate cakes to exquisite chocolate truffles, she understands that the craft demands precision, patience, and a heart truly dedicated to it. A slight deviation can mean the difference between a delightful pastry and an unsavory mess. Yet, it's this challenge, this scientific precision, that Tamika relishes. Her passion? "Candy food." And while she has an affection for the culinary arts, she's not one to be bound by recipes, confessing with a smile, she's a bit of a rebel.
Beyond the oven, Tamika is a woman of many talents and aspirations. An emerging author, she paints vivid pictures with words, allowing readers to visualize every sentiment she pens down.
Tamika's journey hasn't been without its challenges. There were times when her life felt out of order, particularly pretty recently during a prolonged illness that left her debilitated. It was a period where even the simple act of walking was an insurmountable task. Through sheer determination and faith, she's emerged stronger, cherishing her renewed ability to sprint up stairs and traverse the city with vigor.
Yet, amidst these personal battles, she's always been proactive about setting her financial world right. Tamika admits that handling taxes, especially with years of backlog, was a significant burden. But thanks to CTA and dedicated volunteers like Tyler, she found clarity. This tax refund isn't just a number for Tamika; it's a tool, an aid to bolster her businesses, clear debts, and set her on a path to further financial stability. Reflecting on her experiences, Tamika's advice is clear, "CTA makes taxes easy. I'd tell other taxpayers to go where the experts are." Through trials and tribulations, Tamika is a beacon of hope, resilience, and the power of perseverance.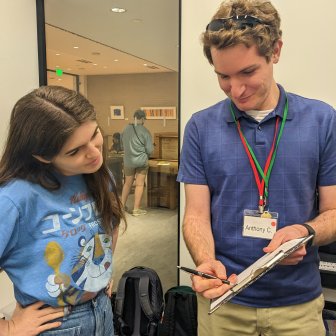 Life has a way of surprising us. One moment we're on a straight path, and the next, we're navigating a maze of unexpected turns. Especially when it comes to taxes, these twists and turns can feel overwhelming. This sentiment was echoed by Jordan, who found herself in a taxing situation (pun intended). She recollects, "During some of the most challenging phases of my life, CTA stood as a pillar of strength. Their unwavering dedication to clients, coupled with their meticulous and professional approach, made all the difference." With CTA at the helm, Jordan felt the weight of managing tax backlogs and uncertainties lift. She concluded with a sentiment many of us can resonate with, "Life is full of curve balls. Thankfully, with CTA by my side, taxes aren't one of them."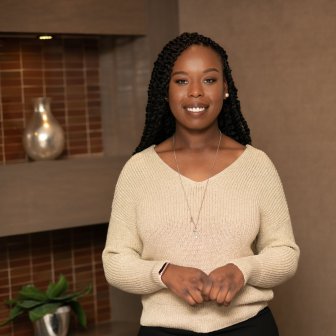 Mellisa Mozard is more than a financial expert; she's a dedicated advocate for financial education in Washington DC. Her association with the VITA program in DC stemmed from her proactive search for platforms where she could make a significant impact. This initiative resonates with her previous experiences, having closely observed the program at the University of Baltimore and University of Maryland, Baltimore.
Mellisa, an accredited financial counselor, has had a longstanding passion for finance. Her commitment is evident not only in her professional role but also in her voluntary contributions to initiatives like the Mayor's Financial Literacy Council. Her mission? To broaden the scope of financial knowledge across the city.
Balancing practical expertise with a genuine desire to uplift her community, Mellisa embodies a blend of experience and dedication. Reflecting on her journey, she shares, "While personal growth has always been vital, my focus now is to use my expertise to educate and inspire others."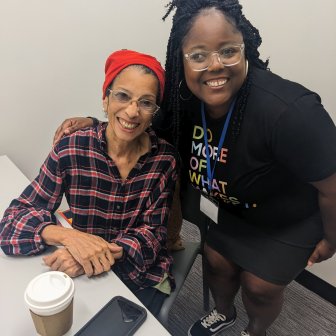 Born and bred in Washington, Angelyn is no stranger to adversity. From being homeless several times due to circumstances beyond her control to being left with little resources as an elder, her journey has been anything but easy. Determined not to let her hardships define her, Angelyn has strived to be an active force of change. As a volunteer and community fellow at the American University for the oral history truck project, she records the narratives of change-makers, ensuring their stories find a place in the Washington and federal archives. Her work extends to being an advocate for the homeless, fighting for housing rights, and participating in the only active senior group in DC. Despite her struggles, Angelyn understands the importance of education and adapting to changing times. Taking grad courses and honing high-tech skills, she proves that it's never too late to learn and grow.
That's where Community Tax Aid and our volunteer, Crystal, stepped in. We had the privilege of providing affordable tax preparation services to Angelyn, who would have otherwise found it hard to afford such services. Every extra dollar saved through our service, Angelyn says, helps her manage over-the-counter medication and other necessities. It's a small step, but one that carried a significant impact for her. More than the service itself, it was about the dignified and respectful interaction, making her feel valued and uplifted. Our encounter with Angelyn wasn't just about sorting papers and crunching numbers. It was about human connection and mutual respect. It was about understanding her story, her struggle, and her resilience. We are grateful for this opportunity to serve and be part of Angelyn's inspiring journey.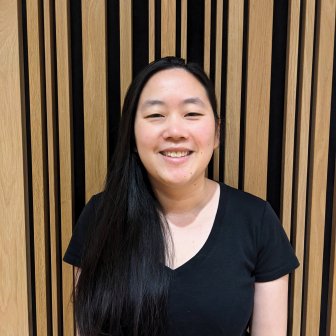 We'd like to spotlight two special members of our community: Jen, one of our dedicated volunteers, and Charlotte, a lifelong resident of DC who turned to our services.
Jen followed her mother's footsteps into tax prep volunteering. Recognizing the value of this work, she's dedicated to helping taxpayers navigate complexities and claim the refunds they're due. This commitment has brought her closer to her mother and to the community she serves.
Charlotte, a 74-year-old mother, grandmother, and great-grandmother, chose Community Tax Aid for its convenience and from the recommendation of the other elders in her building. Her experience with our service was highly informative, thanks to Jen's expertise and clarity. With the tax refund, Charlotte was able to boost her savings, a source of immense pride.
These stories illuminate the valuable difference our volunteers make in the community, and how our work supports residents like Charlotte in navigating tax complexities.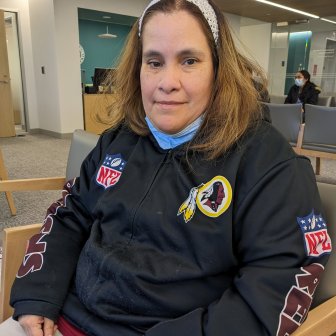 Life isn't without its challenges. Sara, a mother of two from Virginia, can attest. Her elder son is caught up in university and part-time jobs, and can barely squeeze in some quality time. But her younger son, working full-time, shares her home and spends weekends with her. The decision to leave her job to care for her ailing mother who struggles with English, paired with her struggle with depression, hasn't been easy. Despite all, her faith keeps her grounded. She always came to CTA in the past but last year she could not come and tried to do her taxes herself. It seemed easy but she never got her refund. This year she came to CTA and the volunteer helped her secure her Earned Income Tax Credit (EITC) this year and told her the next steps to obtain her refund for last year.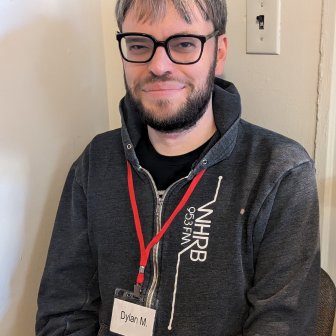 Dylan Matthews, a journalist by profession, started volunteering with Community Tax Aid in January 2020. Since then, he has become integral to the organization's mission to provide free and timely access to tax preparation for those in need. Dylan's first tax season was cut short in 2020 due to the global pandemic, but he remained committed to helping others during this challenging time. He recalled the organization's efforts during the summer of 2020 to help people receive their stimulus checks and other benefits amidst the uncertainty of the pandemic. As the organization transitioned to mostly virtual assistance, Dylan admired how they rose to the challenge and continued to serve the community. Dylan recently wrote an article for Vox about his experience as a volunteer with Community Tax Aid and what it taught him about the tax code.
Every spring, American University's Kogod School of Business students volunteer with Community Tax Aid, impacting the local community despite being new to tax returns. Caroline Bruckner, the Managing Director of the Kogod Tax Policy Center, commends their efforts and views these volunteers as key to filling the 40,000 nationwide volunteer gap resulting from the COVID pandemic. The Kogod VITA Volunteer Corps, a new initiative led by Caroline and her class, empowers experienced volunteers to mentor newcomers and raise awareness about VITA on campus, offering students more opportunities to gain crucial experience and positively impact their community.
One such volunteer, Young Min, finds volunteering rewarding and enriching, associating older clients with his parents and celebrating when they receive their tax refunds. His volunteering stint also secured him an internship at Price Waterhouse Coopers, underlining the impact such experiences can have on future careers. While Young Min plans to continue his support for CTA post his overseas service work, his peers and Caroline continue to deliver this vital service to the community, reflecting the commitment of American University students to use their skills for community welfare.
Duane Rosenberg has every fiber of his body geared to the community. He served for many years on the New Carrollton City Council and was mayor. He is active in many big and small ways in the community and is one of CTA's dedicated, long-time site coordinators. Duane is a Certified Public Accountant who understands the importance of taxes and how they can significantly impact individuals and families, especially those with limited resources.
When the CTA site was located at City Hall, Duane partnered with Ebenezer Food Bank to provide groceries and meals, creating a festive atmosphere that made the site even more welcoming. Now, he runs the New Carrollton site out of his own house, and during our interview, one of our clients, Effie, stopped by to pick up her return. She shared how she was planning to use her refund to re-roof her house, and without hesitation, Duane offered her the number of a good roofer he had just used for his own house that she could contact for one of her estimates. The roofer even provided free estimates, making the process much easier for Effie. Duane joked, "Some of the taxpayers want to bake me cookies, but I don't eat sweets. For me, it's about the community, like Effie, and the satisfaction of seeing this need met."
Alexis has been a long-time caretaker for her mother and a client of CTA. She appreciated the drop-off process at the UPO site and the personalized attention she received. Over time, Patrice, her intake volunteer, has significantly helped her navigate the intricacies of her tax return. Patrice found her involvement with the free tax filing program extremely rewarding, especially seeing returning tax filers like Alexis.
Alexis' life hasn't been easy, particularly since 2021, when she lost her vehicle, impacting her mobility. Additionally, she's been staying home, caring for her mother facing health issues. As someone working in healthcare, she isn't well-versed with taxes, which is why she turns to CTA.
Despite the challenges, Alexis is adept at saving money. However, these savings usually morph into an emergency fund, primarily covering expenses her mother cannot meet. As the primary caretaker, she finds little opportunity to enjoy her earnings, as her priority is ensuring her mother's welfare. For instance, last year, she managed the taxes on their property. Although the mortgage is cleared, the escalating property taxes are a struggle. When asked about her plans for her tax refund this year, she revealed it would be used entirely to pay property taxes on the family home. Her financial advice to others is straightforward – prioritize needs over wants, as wants are ceaseless.